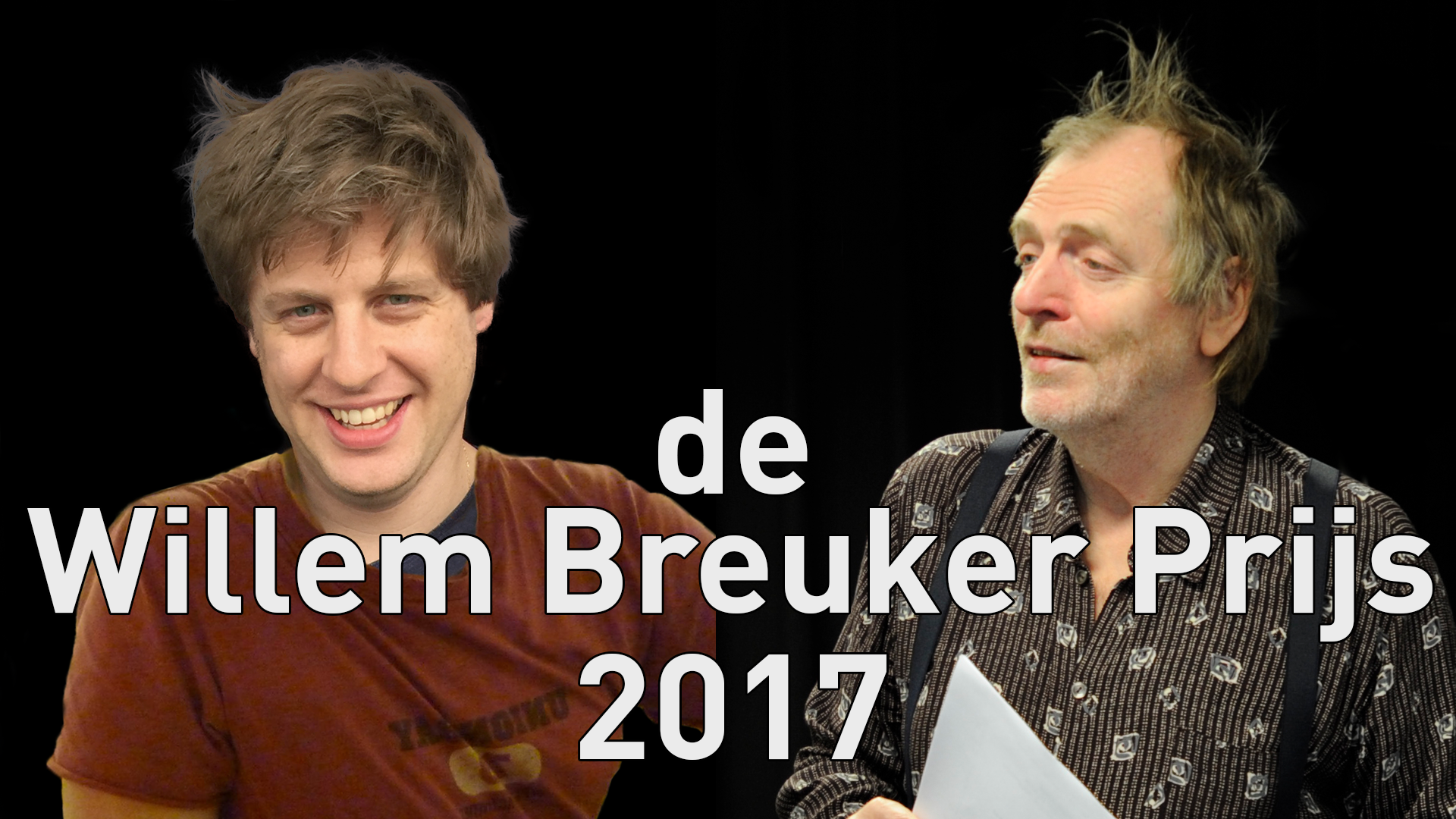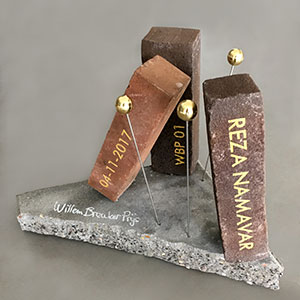 Sculpture of Wim T. Schippers
Jury report Willem Breuker Prijs 2017

Reza Namavar is a truly authentic, musically erudite and idiosyncratic composer. He writes in a musical language that is understandable without resorting to simplistic formulas. The musical building blocks for his works are often uncomplicated, but are always chosen with the utmost precision. Simple rhythmic units form the basis for longer, disruptive rhythmic processes. The 'inventio', the brainwave, always plays the disruptive role in his works.
Namavar continuously plays with the idea of breaking through the continuity. The faltering, stammering and jamming of mechanical structures: it's all composed carefully. His baroque structures are characterized by their transparent harmonic progress and reveal Reza's knowledge of and great love for the music of Bach, who sometimes seems to be close at hand. One will not find a glorious and anticipated ending in his works. It is the baroque spirit of the composer that speaks here, but it's also a stance against the obvious cliché of complexity, that is so often the fabric of contemporary music.
Reza Namavar is a maverick and as such a clear representative of what makes contemporary Dutch music so distinctive. In his ideas, he is related to the name-giver of the Willem Breuker Prijs. His idiom distinguishes itself by his ability to shed light on the absurdist aspects of our daily life and the world. He opts for unusual titles, indicating that the composer dares to be pleasantly non-conformist, and the totally unpredictable side-steps of his music also bear witness to this. It is music with a richness of impulses and ideas, often using extreme tempos. It is non-coquettish, virtuoso music which, in spite of its capricious character, is always clear, unpredictable and at the same time easy-going.
Namavar has composed a substantial oeuvre, consisting of brief intimate pieces of chamber music as well as large-scale works. All of his work has a theatrical quality without being obvious. It's the kind of theatricality that is in the notes themselves, and takes shape by contradiction, by repetition and by a suddenly changing perspective. One of the greatest examples of this manner of composing is the work 'De verschijning van de zeven Manuelas' ('The Apparition of the Seven Manuelas'), in which a small instrumental ensemble enters into a dialogue with a barrel organ gone berserk. It is a technically clever piece of montage that extends the borders of ensemble playing. The barrel organ (can it be more Dutch?) reaches the musical finishing line, stammering and squeaking. It's a nice coincidence that Reza wrote such an extravagant part for this mechanical instrument, that Willem Breuker loved so much.
Martijn Padding
Rien de Reede
Frank Veenstra
September 2017